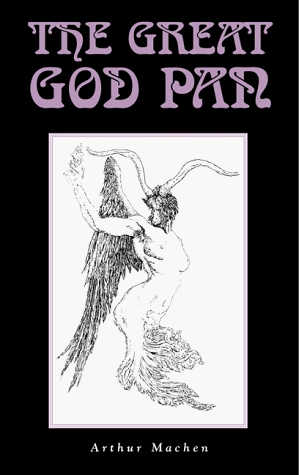 The Great God Pan has been on my TBR list for awhile as a classic horror book.  The book centers around a brain experiment on a young naive subject.  Her altered brain allows Pan to appear to her and impregnate her.  The child she bears wreaks havoc in London society leaving behind her a string of men who commit suicide.  Themes of paganism, sexuality, boundaries between man and the spiritual world are all present here.  A precursor to modern horror in the likes of Stephen King, however the action occurs off stage and we just see the results of it.  This is somewhere between a short story and a novella in length.  A very good read for fans of horror fiction.
Ladle to the Grave is part of the Soup Lover's mystery series by Connie Archer.  I really am enjoying this series and this book was no exception.  In this book, a death has occurred and there is some question as to whether it was accidental or not.  Lucky's grandfather is mixed up in the death due to his gardening and herb gathering hobbies.  Lucky is plunged into the investigation to clear her grandfather's conscience and his good name.
Entwined with the mystery are Lucky's budding romance with Elias, Sage and Sophie's wedding plans, which the entire plan wants to be in on and the ski resort's expansion plans that include land Sophie has inherited along with her estranged brother.  A second body turns up and the mystery builds.  The story is paced well and flows quickly to a satisfying conclusion.  Highly recommended to readers of cozy mysteries!