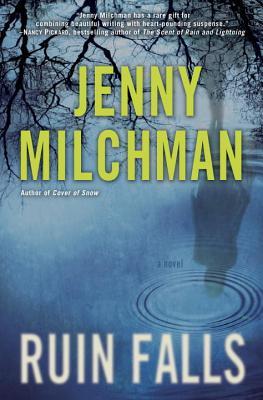 I have been fitting in some reading but I've really been super busy otherwise, so no reviewing to speak of.  These are the handful of books I have read inbetween work and reading Infinite Jest.  Mini reviews:
No One Knows You're Here was a good read and certainly, as others have noted James Patterson-esque.  The downside is that it was very "busy" with a lot going on with the main character and the storyline.  3 out of 5 stars
Ruin Falls was an excellent read and is second book I have read by Jenny Milchman.  This book explores the theme of "do you every really know someone".  In this case a wife and mother has to face up to the fact that she doesn't really know her husband and it could cost her her children.  4 out of 5 stars
Mate 1 & 2 were a bit of fluff, free on Amazon.  You need to suspend your disbelief, probably on par with 50 Shades.  2 out of 5 stars
The Lies that Save Us is a contemporary romantic thriller. I couldn't really get into the story line or the characters.  2 out of 5 stars.
The Forgotten Girls is a crime novel set in a very exclusive neighborhood.  As the murder is investigated, secrets are revealed involving an old mental hospital, prescription drug abuse, love and friendship among the "ladies that lunch" set.  Seemed to rely too heavily on stereotypical characters.  2 out of 5 stars