Participating in Hooked On Books readathon today but with the grey rainy weather I'll admit that I've slept and snacked more than read this time.
So far I finished PD James Unnatural Causes, Colonel Wyvern's Notes from Madras, and The Alchemist by Paulo Coelho.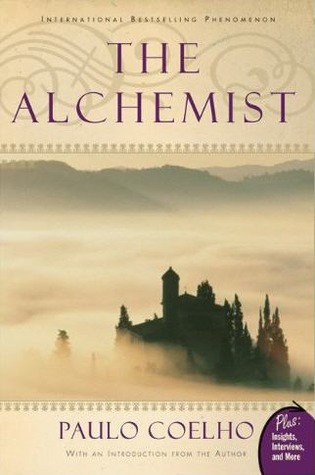 Edited to add further reading:
 And final book of the Readathon 
Total read= 901 pages in 5 books
My favorite read was Who's Afraid of Virginia Woolf?  Stunning dialog and I can so picture in my head Elizabeth Taylor and Richard Burton from the movie, absolutely perfect casting.  The tragedy and ugliness of the characters lives and the foreshadowing for the younger couple was absorbing, in a "can't look away from a train wreck" kind of way.  Highly recommend this quick read.
I also really enjoyed PD James' Unnatural Causes, an intriguing mystery, not quite an isolated country manor but rather an isolated community murder mystery.  Dagliesh finds himself drawn into a local murder (or was it) mystery while taking  a break and visiting his aunt.  Interesting location and lots of twists, I suspected the culprit from the out set but not for any reason other than a "gut feeling".  Another good read inthe Adam Dagliesh mystery series.
My only non-fiction book of the readathon was Colonel Wyvern's Notes from Madras.  This book is part of the Penguin Great Food series, a set my daughter bought me for Christmas.  I love British style Indian food and that is what this is all about, the development of this style of Indian cooking from the British Colonial Days.  Many recipes interspersed with anecdotes and discussion about foods.  Colonel Wyvern seemed to be ahead of his time with his advocacy for "shopping local", he urges readers to forsake tinned foods for the local produce and ingredients.  I have so far enjoyed this entire series and Colonel Wyvern's selection was no exception, an intriguing glimpse into the history of British colonialism inspired cooking that continues to today with books like 
 which is an excellent resource for this style of cooking.
The final two books were both spiritual or religious novels, of which I am neither really, The Alchemist and Siddhartha.  It was interesting reading these two books so close together because the similarities stood out quite clearly even though they were seperated in space (India for Siddhartha and Spain and Africa for The Alchemist) and time (Siddhartha published  in 1951 and The Alchemist in 1993)  Both are about young men on a quest, following a dream or desire.  Both reflect on the nature of time as a human construct.  Both have a circular effect in the storyline.  Both feature the redeeming power of love.  Naturally there are dissimilar features as well, but I found it interesting to read them and them reflect on them together.  The Alchemist does seem to me to be more fatalistic in world view, whilst Siddhartha is more religious in nature.  People interested in spirituality would enjoy either or both of these books.