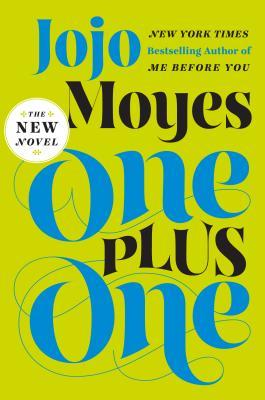 I read One Plus One last night in one sitting because it was so good.  The characters were interesting and well drawn.  The hopelessness of Jess and her little family's situation was well balanced out by the good so it was not overwhelmingly depressing.  The situation with the bullying family on the her block was unfortunately very realistic and well done.
Jess has two children, a daughter who is a math genius and has a chance for a place at an exclusive school, and a stepson who is having issues with fitting in with people in his school and community, making him a target for increasingly violent attacks.  On the other side of the tracks is Ed, a computer geek who hit it big and then made some stupid mistakes.  Almost without a conscious decision Ed becomes the family's only hope of getting to the Math Olympiad and they all learn things about each other and themselves along the way.  Very engaging and emotional , I would recommend to any readers of women's fiction.
Out is set in Japan and is an interesting read, if for no other reason than to get a glimpse into the treatment of working women in Japan. Of course, there is much more to the story than the social issues, gangsters, criminals, prostitution, gambling, family loyalty, poverty, violence, psychology, and murder all intertwine with an engaging cast of characters.  The story begins with an introduction to the group of women who work nights packing lunchboxes in a factory and in another storyline, a gangster/pimp as he plays chauffer to his top girl.  A husband dies, friends band together and a new business is born all with a sheen of black humor over it.  Raises questions about a flexible morality and how significant events in your past shape you or take over your life if you let them.  Excellent read.