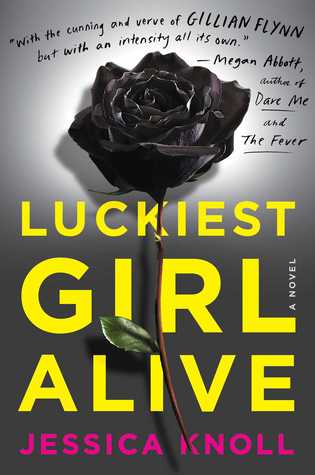 I have been on the list at the library for this one for a while due to all the hype and it finally was my turn.  First, this was another book hyped as the next Gone Girl ((insert sigh here)).  I would say that comparing it to Gone Girl, The Luckiest Girl Alive comes out sorely lacking.  Some points, why I feel this way:
An even more unlikeable protagonist with a really annoying spelling of her name that made me clench my teeth every time I read it.
Random time shifts.
Highly emotional topics (eating disorder, rape, bullying, teen gun violence, grooming of adolscent) treated in such a way that they are minimalized.  Total lack of emotion.
Boring, just boring.  Given the topic this should, at the very least, be engaging, but alas no.
Entirely too much focus on fashion and the disection of everyone's outfits complete with name dropping of famous brands/designers.
I'll be returning this one to the library quickly for the next reader as there are still people on the list, I hope they enjoy it more than I did.