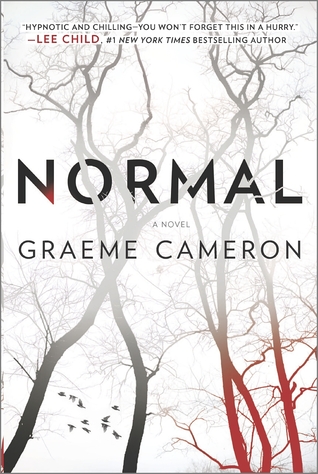 This is the current month's read at the Kindle English Mystery Book Club on Goodreads.  In a word, Normal:  A Novel  was fantastic.  Told from the perspective of a "normal" man who happens to be your neighborhood serial killer.  I am sure that comparisons to Dexter will be made, however Normal is essentially British in humor and voice.  The reason this book excels though is  the women's voices.  They are unique, well developed, and multi-faceted, each woman brings something different to the novel. His relationship with each of them is complex, they are not just prey or tools.
The reader sees growth and change in the protagonist and like him (at least I did).  He is unapologetic for who and what he is, just laying it out in a blunt straight forward manner.  He at one point even says that he was "…born,not made…"  absolving anyone or any circumstance of fault for his actions.  He is self critical, reflecting on his mistakes, whether they be regarding a choice of victim or locking his keys inside his van.
Engaging, fast paced read for fans of crime fiction!