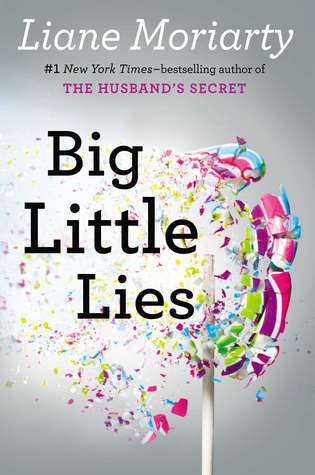 Just finished this by Liane Moriarty.  Similar to her other books, this one also explores complex relationships made more complex by secrets, lies and hidden agendas.  The cast of characters include Madeline, her husband, her ex-husband and his new wife Bonnie and all the attendant children, a mousy single mother Jane and her quirky son, Ziggy, Celeste  and Perry, the outwardly perfect socialite power couple and many others.
The book begins with an incident between two of the children that spirals out of control as it escalates through the book, much in the manner that these things do in parent and school groups.  Meanwhile, other families are simultaneously having their own issues and imploding messily.  Issues across the span of the book include child sex trafficking, teenage rebellion, domestic violence, and bullying.  All these elements weave together for a surprising conclusion, the murder of one of the characters at a school event.
The writing was well done and I liked the flash forward in the beginning.  It created tension as you waited for the murder to occur and to find out who the victim would be.  I felt the resolution of the bullying storyline was a little too "easy" and pat but still okay.  Very satisfying women's fiction.