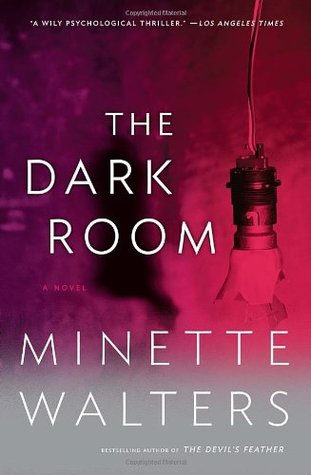 A number of events have kept me from posting book reviews recently.  Coffee splashed on the laptop being a  one;  I had to send it back to Toshiba to have the keyboard replaced. My Mom needed emergency surgery and my daughter had her own crisis.  Moving and all that  that entails was another hurdle.  To top that all off I tore ligaments in my ankle and have been trying to get it resolved, all while dealing with the busiest time of the year at work.
I have been reading off and on just a little, Iced to Death and the The Dark Room are two books I read during all this chaos.
I really enjoy the A Gourmet De-Lite Series by Peg Cochran and look forward to reading more about Gigi and her budding diet catering business.  In this book, a new character, a somewhat obnoxious younger sister, Pia is introduced. Gigi is still torn between an attraction to Declan and Mertz.   The pace was very good and the mystery kept me guessing. The writing in this series surpasses what one finds in many cozies.  Iced to Death  is a cozy that I would highly recommend!
The Dark Room is definitely NOT cozy, a psychological thriller is probably what I would call it.  I have never read anything by this author, at least not that I remember.  This book uses a lost memory device and the plot surrounds the  victim, Jinx's, struggle to remember the series of events that led up to her "accident".  Although there are many books with this same general plot, this is particularly well done and suspenseful.  Lots of misdirection and changing view points to make this an engaging read.  Elements of an unreliable narrator, that leave the reader doubting the character's perspectives and serve to deepen the mystery.  Very good read!