I am reading through the Dagliesh series by P.D. James and I really loved A Taste for Death.  The plot was intricate with multiple emotions running through it.  The handling of the religious themes was well done and balanced.  The victim had recently had a religious experience and it caused him to make extreme changes in his life leading to his murder.
Dagliesh and his team work tirelessly through interviews with  large cast of suspects.  Sorting through lies and half-truths, many spun with some emphasis on class consciousness that seems to work its way into many of the Dagliesh books.  Political issues, ageism, the plight of the "sandwich generation", sexism, religion, and child welfare agencies all garner some type of treatment in this outing. An excellent mystery read with many subplots running beneath the surface adding to the depth of the story and the character's lives.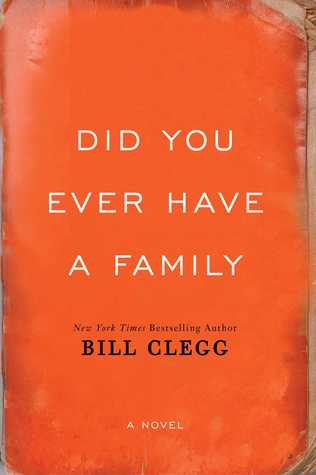 Did You Ever Have a Family?  is on the Mann Booker Long List and I picked it up because of this.  The book starts out with a tragedy.  On the eve of June's daughter's wedding, there is an explosion and fire killing June's ex-husband, boyfriend, daughter and soon to be son-in-law.  Such a horrific event pulls you in and then ther rest of the book examines, events leading up to it, people's reactions, and the effects on those left behind.
This book was really, really uneven.  Pieces of it are hauntingly beautiful in their writing, full of remorse and regret.  Other parts are just plain boring or don't really seem to do anything to move the story along.  There are also parts that just don't work for me, four bodies and no investigation conducted??  My take away on it, is that the parts that work, work really well but there are just as many parts that don't.